Features
Expand Messages on Millions of Websites
Linguix Turbo helps you to work faster and improve efficiency. Create shortcuts for automating emails,
signatures, and documents while ensuring top-notch grammar and style.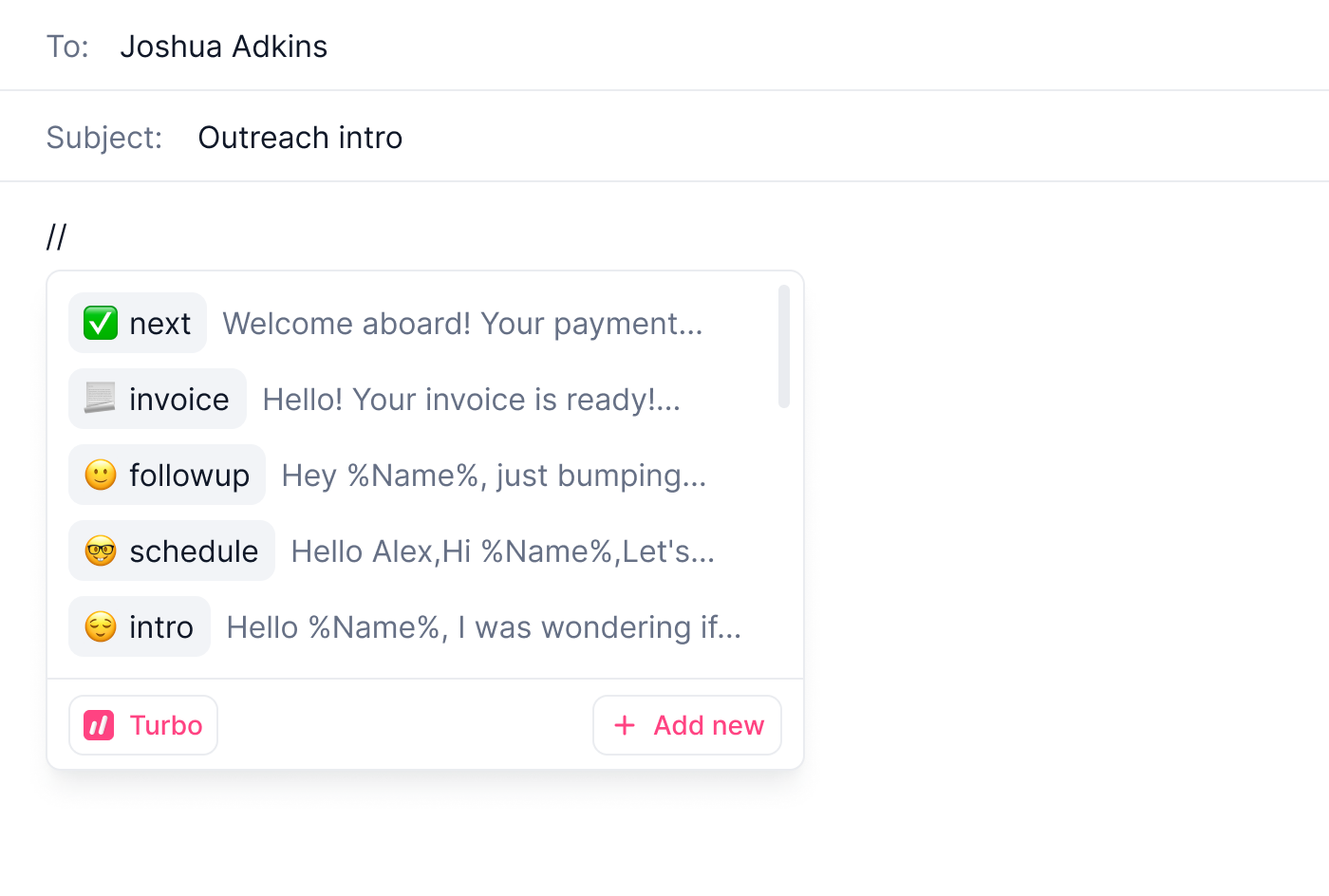 Write Faster With Turbo
Create templates for your online content from emails to documents and instantly expand them by typing one shortcut. Be faster and more efficient with Linguix Turbo AI-powered text expander.
Install our browser extension to automate typing on Gmail, LinkedIn, Google Docs, Zendesk, HubSpot and millions of other websites.
Expand messages (emails, connection requests, support replies, etc.) by typing one word instead of the whole passage of text.
Turn your messages into great-looking shortcut templates for future use in a couple of clicks.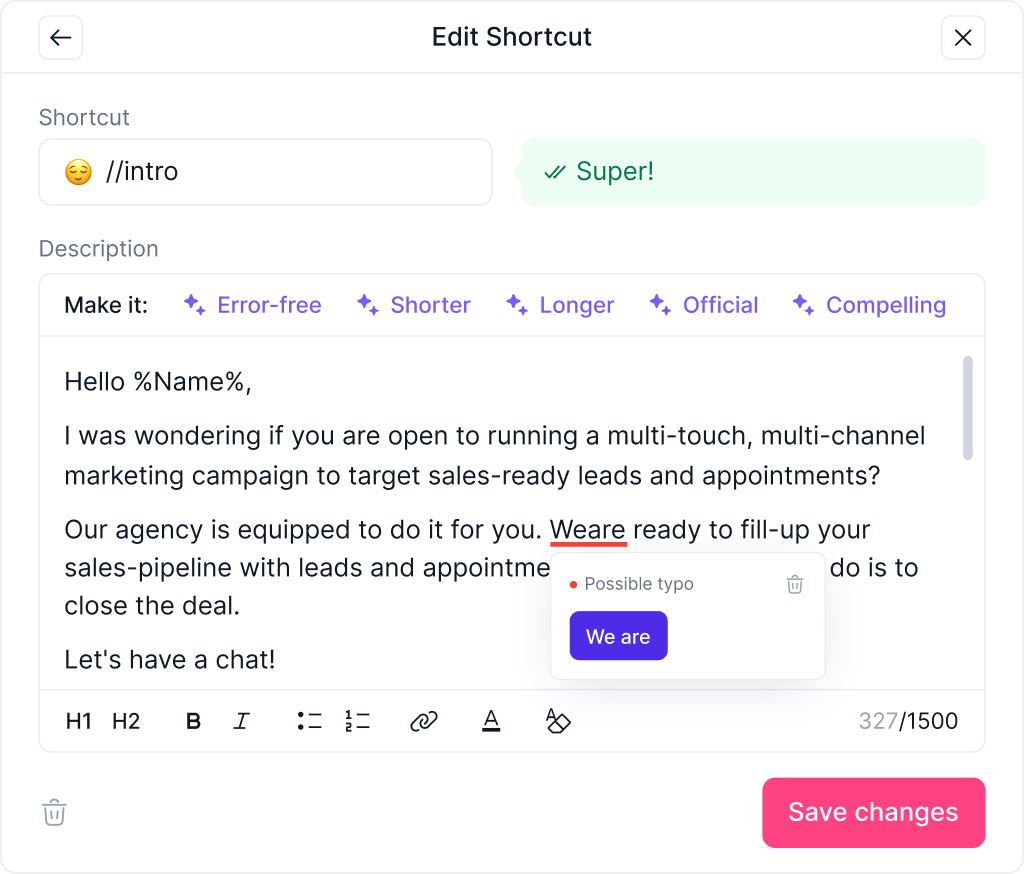 Enhance Your Writing with Accurate Grammar and Spelling
Turbo has a built-in AI-based grammar checking and sentence rephrasing engine that makes your text expansion templates error-free, concise, and unique.
Eliminate grammar and spelling errors with our AI-based grammar recommendations.
Effortlessly rephrase complex sentences with the Rephrase Function.
Get rewrite recommendations for long sentences to make your content compelling and more efficient.
Advantages
Efficiency Meets Quality
Improved writing process: save hours on repetitive typing every week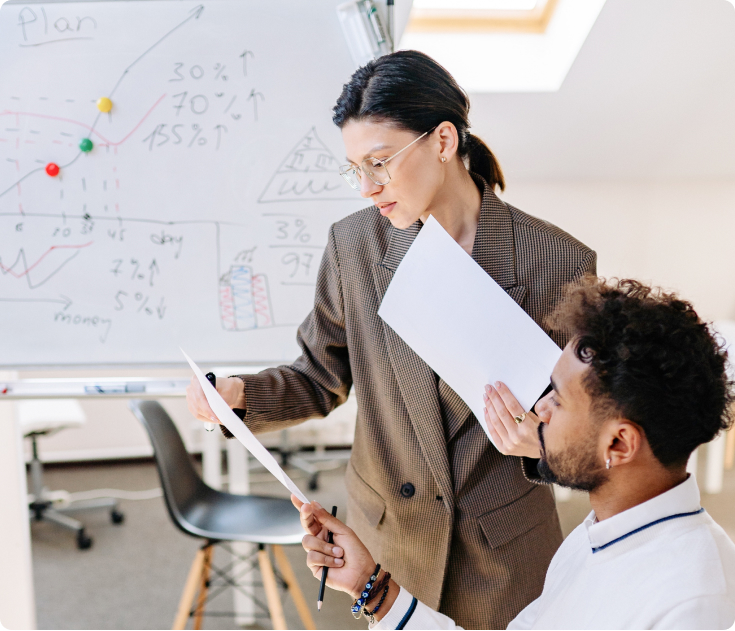 Free More Time
to do Your Job and Earn More
On average, Linguix Turbo users save 30 minutes of their time daily. It means 7,800 minutes and 130 hours saved a year. For the hourly pay of $35 it is in additional earnings $4,550 annually!
30 min.
Time Saved
Saving on a 500-word text
69%
More Messages
Emails sent per day
Integrations
Effortless Integration, Effortless Writing
This powerful tool integrates seamlessly with your preferred writing application,
allowing you to effortlessly improve your writing without sacrificing your existing setup.
Add to Chrome

it's free
Reviews
Discover the benefits of the Linguix Turbo
Our users have experienced significant improvements in their writing quality and
process, and they're eager to share their experiences with you.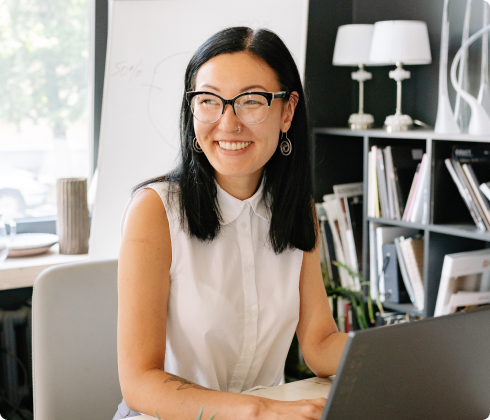 The Linguix Turbo Extension has been a game-changer for me.
The extension's ability to catch grammar mistakes and offer suggestions for enhancing style has been invaluable, and I have noticed a significant improvement in the standard of my writing since I started using it.
Jenny Wilson
Manager
Discover the Power of the Linguix
Turbo Extension
Sign up for free now and see the benefits for yourself.
Add to Chrome

it's free